Are you running an organization that cost nothing or non profit organization? Want to get some donation in your organization? or finding a suitable theme for your organization that allow your visitor to easily interact with your website.
Don't Worry, Now your problem is solved. Here, I compiled a list of non profit WordPress Themes (Free And Premium) which helps you to find your perfect theme for your organization. This theme is clean, flexible and has powerful customization option. It's used for any type of non profit – religious, politician theme, NGO, Non-governmental organization, church theme in which some allow donation from your visitor.
Premium Non Profit WordPress Themes:
Politico: Responsive Political Campaign WP Theme:
The premier political theme on Theme Forest! WordPress Politico is ideal for political campaign sites. The slideshow is great for drawing attention to important issues or promoting a candidate into office.
Live Preview
Purchase Now
Light of Peace – WordPress Template:
This is a church theme WordPress Template. Some people use it for wedding and non-profit website. There are four color scheme included in this template. This wordpress theme also has an admin panel.
Live Preview
Purchase Now
ChurcHope – Responsive WordPress Theme:
Live Preview
Purchase Now
Risen – Church WordPress Theme (Responsive):
This church theme for WordPress has the features a church website needs — a mobile-friendlyresponsive design, sermon archive, photo and video gallery, church events (recurring), support for multiple locations, staff profiles and church news. The sermon archive is complete with the ability for visitors to search for audio, video and text sermons by category, tag, date and speaker. Sermonpodcasting is built-in. Risen has a Retina-ready design and powerful customization options that make it easy to change the theme's colors, fonts and background.
Live Preview
Purchase Now
Green Earth – Environmental WordPress Theme:
Green Earth is a non-profit WordPress theme. It's really well designed to best fit the business and non-profit organization that need environmental style. It comes with a new feature 'Custom Slider' which allow you to manage slider freely.
Live Preview
Purchase Now
WP-Church – powerful theme for churches:
WP-Church is a Premium ChurchTheme built on a highly intelligent framework.WP-Church includes calendars, mp3 players, automatic scripture finders and image galleries custom built. No need to fiddle with plug ins.
Live Preview
Purchase Now
Wisdom Of Life: NGO and Charity Theme:
WISDOM of Life, it's a clean and elegant theme, developed mainly to setup NGOs, non-profit orgnizations and corporate websites. Using the color scheme of your choice by using color picker make it elegant and high visual impact experience. This theme is best suitable for a small to large NGO Organizations to setup reference website. Theme works in all the major browsers, and has massive features to use for your next projects as well.
Live Preview
Purchase Now
Campaign – Political WordPress Theme:
Campaign is a theme that's made to help you win in your political race and be the hub of your campaign. It's built with the WP Email Capture plugin (both the free and premium versions) in mind to collect names and emails of your constituents and The Events Calendar plugin to display all of your upcoming events. There's also an easy to set up donation button in the header. Whether Democrat, Republican, or any other type of party, this theme will handle any politician or cause.
Live Preview
Purchase Now
Real Church – Responsive Retina Ready Theme:
Real Church is the most powerful church WordPress theme. It has full functional that church theme must have. Sermon post type which supports video, audio, attachment and also PDF. Event post type which you can put the start date/time, end date/time and you can also put google map in the post. Pastor post type which allow you to feature church's pastors. Also you still have traditional blog post and portfolio post to feature your works/product so you can also use the theme as other purpose too.
Live Preview
Purchase Now
Earth – Eco/Environmental NonProfit WordPress Theme:
Earth is a premium WordPress theme created with Environmental/Eco-Friendly websites in mind. It's the perfect solution for all types of business and non-profit organizations that want to add an earthy touch to their online presence.
The Earth WordPress Theme comes with a built-in event post-type and event calendar, donate button in the header, a gallery post type and of course a full blog section, all of which are necessary for an awesome non-profit website.
Live Preview
Purchase Now
Mission – Responsive WP Theme For Charity:
Live Preview
Purchase Now
Candidate – Political WordPress Theme:
Candidate is a WordPress theme designed specifically for political and public figures. Drawing inspiration from the modern political arena and experience in building politically themed websites this design is flexible enough to fit any political option and social issue. With a few simple adjustments your site can go from a serious campaign presentation to a more informal grassroots movement. It's easy to work on and has everything you need to reach out to your supporters.
Live Preview
Purchase Now
DonateNow | WordPress Theme for Charity:
DonateNow theme is clean, flexible, retina ready and has a fully responsive design. DonateNow theme is loaded with features, and has powerful customization options. Built with HTML5 & CSS3. DonateNow theme can be used for any type of non-profit; charity, products, corporate, portfolio, blog, etc. It's very quick to setup and easy to customize.
Live Preview
Purchase Now
Charitas / Foundation WordPress Theme:
Charitas is a simple and clean but still professional WordPress template that is best suited for Charity,NGO (Non-governmental organization), foundations, churches, political organizations etc.
Live Preview
Purchase Now
The Cause – Non-Profit WordPress Theme:
The Cause is a clean and elegant non-profit WordPress theme that can be used for a variety of purposes and causes. From standard non-profit, charity and activism websites, to religious and political organizations The Cause is a must have theme.
Live Preview
Purchase Now
Born – The WordPress Theme for Churches:
Born is a Church WordPress Theme aimed at making your new church website the best one on the block.
Live Preview
Purchase Now
Aid: Responsive Charity + Blog WP Theme:
WordPress Aid is ideal for charity organizations. It's focused on raising funds for your charity and alerting visitors to important issues happening in the world.
Live Preview
Purchase Now
Blessing Premium Responsive WordPress Theme:
Blessing Responsive WP Theme is the high quality web-masterpiece. The main destination of this theme is to serve religion and charity organizations, churches, parishes, etc. It also fits in many business branches. The main feature, what is extremely important and super useful, lies in including of two applications here – Events Calendar and Mail Subscriber.
Live Preview
Purchase Now
Politician Responsive WordPress Theme:
Politician Responsive WordPress Theme uses a great deal of white/dark space to create a clean feel to this site. The elements of this web design are nicely spaced out to create a clean overall design. The light/dark background and elegant typography combines to make a very fresh design. This website is far from minimal, yet uses very clean edges, accentuated by the contrasts between content areas and backgrounds to create a highly clean web experience.
Live Preview
Purchase Now
Advocate – A Nonprofit WordPress Theme:
Advocate is a responsive WordPress theme ideal for nonprofits, charities, activists and political campaigns.Flexible and highly customizable, Advocate is built with an impressive set of custom options that let you clearly display your events, news, sponsors and programs, making it easy for users to donate to and learn more about your cause. Unique features include a donation page, custom events calendar, sponsors areas, features pages and various gallery and portfolio layouts. Advocate lets you easily change font styles, create unlimited colors and is retina ready.
Live Preview
Purchase Now
Free Non Profit WordPress Themes:
Zion WordPress Theme for Churches:
Zion is latest WordPress theme designed specifically for churches and non-profit organizations. It features key functionality needed by modern church websites, and it uses an adaptive layout to provide visitors with a positive experience on desktops, tablets, and smartphones.
Live Preview
Purchase Now
Stylish Church WordPress Theme: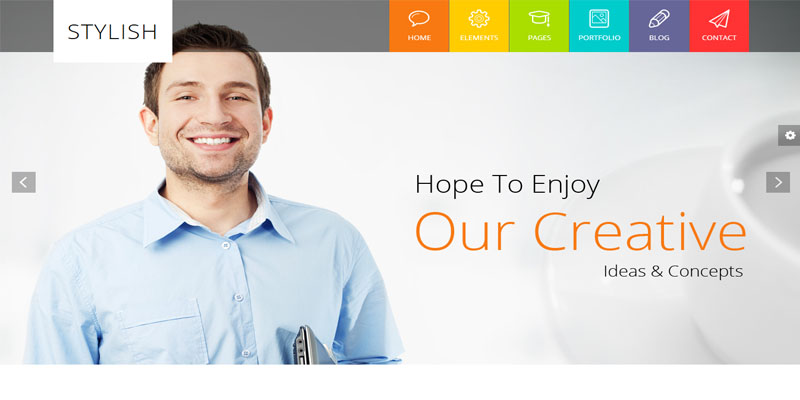 Churches need to have an effective web presence in order to communicate with members and attenders as well as to attract new visitors. The problem is that most churches are working with very limited budgets when it comes to having a website designed or developed. This free theme can help out by giving your church an attractive and effective web presence on a shoestring budget.
Live Preview
Purchase Now
Simple Non-Profit WordPress Theme:
With this free WordPress theme any non-profit organization can have an effective website. It includes features to showcase your programs and events, and several elements are easily customizable. Organizations with limited budgets can present a professional image with this WordPress theme.
Live Preview
Purchase Now
Green Grunge Church WordPress Theme:
This free WordPress theme was designed with young churches in mind. It features a green textured background and a grunge border around the homepage slideshow. The theme includes basic features that are needed by most church websites, so it is a great way to get a church website up and running quickly.
Live Preview
Purchase Now
Danko Free WordPress Charity Theme
Danko is an elegant theme specially designed for charity organizations. It comes with everything you need to present your information in an effective manner and to inform visitors about your charity. You will be able to present information and raise funds. The theme comes with an integrated PayPal gateway, page templates and a contact form.
Live Preview
Purchase Now
Foundation Free Non-Profit WordPress Theme:
Foundation is an excellent theme specially designed for non-profit organizations. This theme will make your content and messages truly stand out. This is a free non-profit WordPress theme you can setup quickly and easily. It includes a feature slideshow and 3 color schemes to customize the look and feel of your website.
Live Preview
Purchase Now